Jenny Barlow, Owner, Artistic Director
Mrs. Barlow began teaching at the young age of 17 at the Clytie Adam's School of Ballet. 2018 marks her 25th year of teaching. Since that time she has been on faculty with: Brigham Young University, University of Utah, Ballet West Academy, the Cincinnati Ballet School, as well as numerous local studios in Utah, Ohio, New York, New Jersey, and Connecticut. She holds an MFA in Ballet Pedagogy/Choreography, and a BFA in Ballet Performance from the University of Utah. Jenny was awarded the prestigious Willam F. Christensen Scholarship, the John and Daisy Morgan scholarship, and a full teaching fellowship grant from the U of U. Her early training includes: Clytie Adam's School of Ballet, Ballet West Conservatory (scholarship), Boston Ballet School (scholarship), U of U Ballet Department Concurrent Enrollment (scholarship),and the State Berlin Ballet School in Germany (scholarship). In the Summer of 2016 Mrs. Barlow attended the Inspire Teacher Training Series at the Royal Ballet School in London, England.
Jenny performed professionally with: Ballet West, Cincinnati Ballet, the Radio City Christmas Spectacular, the Gaungzhou Ballet in China, and Tuachan Performing Arts Center. She was a principal dancer with the Utah Ballet Company, and later served as the company's Ballet Mistress alongside Artistic Director Attila Ficzere. She is grateful for the invaluable mentorship of: Clytie Adams, Sharee Lane, Attila Ficzere, Bené Arnold, Maureen Laird, Deborah Dobson Käge, Barbara Hamblin, and Willam F. Christensen. She was personally cast by Willam F. Christensen as the lead role Swanhilda in a special tribute performance of his ballet Coppélia. Mrs. Barlow was the last female dancer Mr. C coached before his passing in 2001.
Jenny is a frequently sought after Director and Choreographer and has created works for: Hale Centre Theatre Sandy, Hale Centre Theatre West Valley, Hale Center Theater Orem, Sundance Summer Theatre, Texas A & M, BYU's Theatre Ballet, U of U's Utah Ballet Company, and the Youth America Grand Prix. Notable directing/choreographic endeavors include: An American in Paris (HCT), Fiddler on the Roof (Sundance), Anything Goes (HCTO), Daddy Long Legs (HCTO), The Bride of Frankenstein (Sackerson), AIDA (HCT), Mary Poppins (HCT), Hello Dolly! (HCTO), Music Man (HCT), Les Miserables (HCTO), Into the Woods (HCTO), Catch Me If You Can (HCTO/HCT), In the Heights (HCTO), Big River (HCTO/HCT), Guys and Dolls (HCTO), Chitty Chitty Bang Bang (HCT), 9 to 5 (HCTWV), Phantom (HCT), Joseph… (HCTO), and of course Xanadu! (HCTO). She is the five time recipient of the Utah Best of State Choreography Medal. Barlow Arts Conservatory was awarded the "Outstanding School Award," at the Youth American Grand Prix 2015, 2016, 2017.
Attila Ficzere, Principal Teacher
Attila Ficzere was born in Ozd, Hungary and was trained by Russian and Hungarian teachers in the traditional Kirov/Vaganova method in the state-sponsored Institute of Ballet in Budapest. He joined the Budapest Opera Ballet in 1962 and toured extensively throughout Europe and the Middle East. Shortly after 1969 he joined the Royal Winnipeg Ballet Company in Canada. In 1973 Attila joined San Francisco Ballet and remained until 1985, dancing all the major roles in most of the company's repertoire earning 3 Emmys in the process. He taught classes in ballet technique, pas de deux, and men's technique for the company school, as well as for the San Francisco Ballet Company members. He has been involved in setting and staging some of Michael Smuin's and Willam Christensen's works for Dallas Ballet, Ballet Metropolitan, Ballet West, Pacific Northwest Ballet, Tulsa Ballet Company, Dance Theater of Harlem, San Francisco Ballet, and Utah Ballet. Mr. Ficzere was the recipient of a Thomas Dee grant, awarded for excellence in teaching, which allowed him to further his studies and do research in Germany, the Czech Republic, and in Budapest, Hungary during 1989. He served as artistic director for Utah Ballet for 14 1/2 years, and has been a frequent guest teacher for many professional companies and schools of international reputation. Attila is the proud parent of twin sons, Niko and Maxim.
Jamie Butler, Principal Teacher
Jamie received her Bachelor degree from UVU. In 2006 she was accepted into the school at Pacific Northwest Ballet to train in the Professional Division and dance professionally with the company. Before that, Jamie trained at the Utah Regional Ballet under the direction of Jacqueline Colledge. She danced in both Junior and Senior companies and toured with the company to Europe in 2004, including soloist and principal roles. She received full tuition scholarships to Regional Dance America's Choreography Conference in Pennsylvania; the International Ballet Competition summer course in Jackson, Mississippi; as well as scholarships to Pacific Northwest Ballet programs in Seattle, WA. Jamie has been teaching at BAC since 2007.
Blake Barlow, Owner, Producing Director
Blake has been a professional actor for 15 years, performing in regional theaters from California to New York City, including Sierra Repertory Theater, The Flea Theater, Pioneer Theater Company, and locally at Hale Center Theater in Orem. He was a member of the resident acting company, The Bats, at the Flea Theater, Off-Broadway in NYC as well as a 2 year member of the Michael Chekhov Theater Company in NYC. Blake has a BFA in Acting from the University of Utah with a Minor in Child Drama, studying with Xan Johnson. He has been an artist in residence and drama specialist at several Wasatch Front Elementary Schools and Jr. High Schools, taking students to perform at the Imagination Celebration in Midway, Utah. Also certified as a Yoga instructor, Blake teaches Acting for Dancers, Yoga for Dancers, as well as teaching Acting in the Musical Theater Program. Blake is also a proud member of Actor's Equity Association.
Alison Rollins, Conservatory Operations Manager
Alison has been with Barlow Arts Conservatory from the beginning. She grew up In Sunset, Utah and took dance from the Clytie Adams School of Ballet. Alison worked for years as a Store Manager for Five State Malys, earning awards and recognition for improving sales and operations at troubled stores. In addition to being a professional stylist, Alison has two children, Taft and Blythe.
Joni McDonald, Ballet & Contemporary Faculty
Joni began her ballet training under the direction of Jacqueline Colledge, and later received her B.F.A. from Utah Valley University. During that time, Joni joined Utah Regional Ballet and danced professionally for six seasons performing principal roles. She then joined Northwest Dance Project and performed original works by Sarah Slipper, Ihsan Rustem, Patrick Delcroix, Wen Wei Wang, Loni Landon, and Lucas Crandall. Following NWDP, she had the experience to work with Michael Nunn and Billy Trevit from the Ballet Boyz on Ovation's "A Chance to Dance". She won the opportunity to tour with "So You Think You Can Dance". Joni has participated in many workshops such as Nederlands Dans Theater, Alonzo King LINES Ballet, and San Francisco Conservatory of Dance. She has studied Jirí Kylián works with Fionna Lumis, William Forsythe Improvisation Technologies with Alessio Sylvestri and Ohad Naharin's "gaga" technique and repertoire. Joni's new quest is choreography. She has won numerous awards for her work such as Choreography Design Project and Youth America Grand Prix 2014 Best Choreographer Award.
Katie Milner-Packer, Ballet Faculty
Katie Milner-Packer began her ballet training under the direction of Jennifer Barlow at Barlow Arts Conservatory, where she danced for six years. In 2012, Katie received the William F. Christensen 4-year full-ride scholarship to the University of Utah, as well as an advanced track scholarship entry for the programs high school submission. Katie completed her BFA – ballet emphasis from Utah Valley University in 2017. While at UVU Katie performed with Repertory Ballet Ensemble under the direction of Mark Borchelt and Nichole Ortega. Performing credits, among others, include principal roles in "Paquita," "Swan Lake," "The Nutcracker," and various choreographic works by Ballet West, Utah Metropolitan Ballet, Diavolo, and Ririe Woodbury dance members. Additional training includes workshops at Ballet West, Ririe-Woodbury Dance Company, University of Utah, Brigham Young University, and Regional Dance America. Katie is certified in the Progressing Ballet Technique program and currently pursuing an M.A. in education.
Kellie Messerly, Jazz Faculty
Kellie won the title of Miss Dance/Drill Team Utah. Kellie was then invited to Nagoya Japan where she won the title of Miss Dance/Drill Team International and won top honors with the Minister of Foreign Affairs Award. Kellie then continued her education at the University of Utah where she was the head cheerleader. Kellie danced professionally with Odyssey Dance Utah for seven years. She was the director of Dance Utah Summer Camp. Kellie had the opportunity to direct Odyssey's Junior Company, O2, for two years. Kellie's real passion is teaching and choreographing. She has been teaching for 20 years. She was nominated for the Who's Who Among Top Teachers. She has choreographed for Odyssey Dance Theatre, Miss Utah, dancers on Star Search, dancers on So You Think You Can Dance, and Dancing with the Stars. Kellie's Student have won many National titles, are dancing on Broadway Stages in New York, at Julliard, on tour with pop stars, and dancing internationally. Kellie choreographed a music video "All For Nothing" for Mark Ballas. Kellie has choreographed Peter Pan, Footloose, Rag Time and now Wizard of Oz at the Scera Shell Outdoor Theatre. Kellie is a co-founder of The Vibe Performing Arts. In 2011 the Vibe was finalists on Paula Abduls dance show "Live To Dance". She has choreographed and directed shows with the Vibe including, Move, One Night Only, and Evolutions of Dance. In January 2012, the Vibe danced in Hong Kong, China in the Chinese New Year parade celebration.
Kalise Child, Ballet Faculty
Kalise began her training with Tatiana Baksheava. She then attended North Carolina School of the Arts. While at NCSA she was selected to study and perform in Budapest, Hungary. She earned her BFA and MFA from the University of Utah where she was a member of Utah Ballet and performed various soloist roles including; Paquita, Swan Lake, Les Sylphides, Pas de Quatre, Don Quixote, various contemporary ballets and performed in Seoul, South Korea. Kalise has had the opportunity to work with numerous choreographers, some of which include; Alonzo King, Thaddeus Davis, Lucas Crandall, Giaconda Barbuto, and Robert Moses. She has studied and performed with the Lines Professional Workshop, North West Professional Dance Project, Mormon Tabernacle Choir Christmas Concert, Utah Contemporary Ballet, Utah Opera (Aida), and Utah Ballet. She loves coaching and teaching and has taught at Brigham Young University as a full time faculty member. She choreographed Cendrillon (2015), and Hansel and Gretel (2014) for the Utah Lyric Opera and thoroughly enjoyed collaborating with various artists in the process.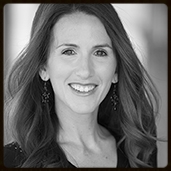 Heather Haynie, Pre-Ballet & Jazz Faculty
Heather has been teaching ballet and jazz technique for over 18 years. She has worked with dancers of all ages and abilities, all across the U.S. and Mexico. Heather has a passion for teaching proper technique while inspiring her dancers to become the best they can be. Heather attended Utah Valley University as a dance major with a ballet emphasis. While at UVU, Heather was a member of the co-ed cheer-leading team. She later spent four years as the assistant cheer coach at UVU. She is also a former Utah Jazz Dancer and was cast as a dancer in commercials for ESPN and KJAZZ. Heather is a former USA staff member and taught dance and cheer-leading camps on the high school and collegiate level. Her choreography has won over 15 national titles as well as many region and state titles. In 2003, Heather was awarded Kids Artistic Review's "Choreographer of the year" award. For the past 15 years, Heather has been a certified UHSAA and UDJA judge and judges dance and cheer-leading competitions. She is a proud mom of four beautiful children.
Julia Sawmelle, Ballet Mistress & Ballet Faculty
Julia Sawmelle is a recent graduate of the University of Utah's School of Dance with a Bachelor of Fine Arts in Ballet and a Certificate to Teach Ballet. Julia is an ABT® Certified Teacher, who has successfully completed, with a perfect examination score, the ABT® Teacher Training Intensive in Pre-Primary through Level Three of the ABT® National Training Curriculum. She has trained across the U.S. attending various schools and summer programs including Ballet West, Pittsburgh Ballet Theatre, Texas Ballet Theater, and Carolina Ballet. Julia spent most of her training with Pittsburgh Youth Ballet Company performing everything from corps de ballet to principal roles. She has performed in the classically staged "The Sleeping Beauty", "Swan Lake", "Cinderella", and "The Nutcracker" along with various Balanchine repertoire including "Western Symphony", "Raymonda Variations", "Snowflakes" from "The Nutcracker", "Who Cares?", and "Serenade". She has also crossed both sides of the spectrum by competing in Youth American Grand Prix for three years as a student, in classical and contemporary solos as well as ensembles, and coaching a large ensemble, "Rodeo", to compete in the YAGP Finals in New York.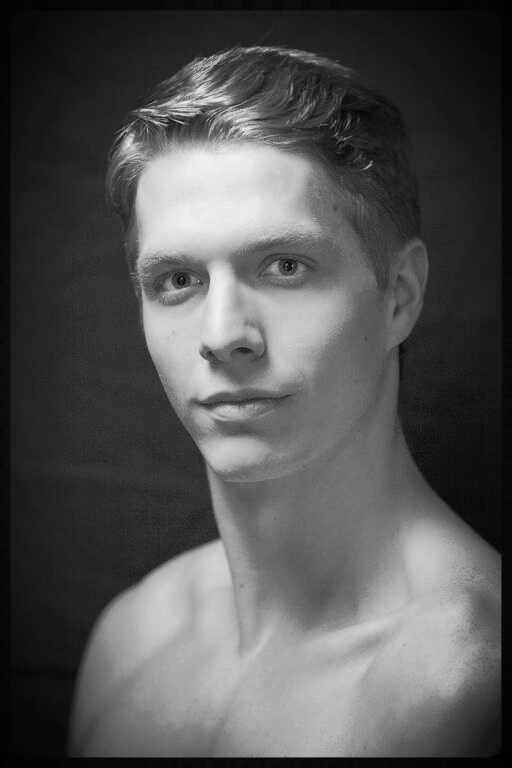 Colin Hathaway, Ballet Faculty
Colin Hathaway began his professional dance training at the age of 13 at Canada's National Ballet School where he had the opportunity to dance in various productions with the world renowned ballet company Canada's National Ballet. After graduation Colin attended Canada's National Ballet School's Teacher Training Program to further his love of ballet on and off the stage. Colin then went back to pursue his dance career by competing in Youth America Grand Prix where he won 3rd and was personally scouted by Adam Sclute, Artistic Director of Ballet West, where he furthered his training and career. During this time he was able to travel internationally as a guest artist and perform principal roles in various productionsColin is now a Principal Artist at Utah Regional Ballet where he has danced numerous leading roles and been part of world premieres for new works such as "Snow White" as well guest teaching and dancing throughout the country. *Colin Hathaway appears courtesy of Utah Regional Ballet.
Claire Milner, Ballet Faculty
Claire Milner received her ballet training from Barlow Arts Conservatory under the tutelage of Jennifer Barlow. As an alumni of BAC, she received world renown training from teachers including Jennifer Barlow, Attila Ficzere, Yi Qi Cheng, and Jamie Butler. Claire was a regular attendee of Youth America Grand Prix, placing top twelve for classical and contemporary pieces (2011 and 2013), as well as Gold (2016) and Silver (2016) medals in ensemble works. In 2017 Claire was awarded Dance Sterling Scholar as well as a scholarship to Utah Valley University where she currently attends. Claire is also a certified instructor in Progressing Ballet Technique. Some of Claire's favorite performances include Sugar Plum Fairy and Snow Queen in "The Nutcracker," as well as performances in musical productions at Hale Centre Theatre.
Haleigh Larmer, Contemporary Faculty
Haleigh began her dance training studying jazz, tap, ballet, hip hop, contemporary, and musical theater in Bozeman, MT. She attended Sarah Lawrence College where she continued her dance training. Haleigh completed the Pushing Progress Contemporary Dance Company's two-year training program under the direction of Chris Hale and Calen J. Kurka. While there, she had the privilege of working with Loni Landon, Sidra Bell, Manuelle Vignouelle, Greg Dolbeshian, Bryn Cohn, and Lauren Adams. Haleigh participated in Northwest Dance Project's summer Launch9 Project under the direction of Sarah Slipper, working with Lesley Telford (Netherlands Dance Theater), Eric Handman (Doug Varone) and Lucas Crandall (Hubbard Street Dance). Soon after, she was accepted into Kibbutz Contemporary Dance Company's five-month program held in Israel where she explored improvisational techniques such as Ohad Naharin's (Batsheva) Gaga technique. She attended New Dialect Contemporary Dance Company's intensive in Nashville, Tennessee. Haleigh moved to Salt Lake City to work for SALT II Contemporary Dance Company for two seasons. She continues her movement research through teaching in Salt Lake and Utah County, and is excited to continue with Barlow Arts Conservatory!
Sharlee Peay, Ballet & Contemporary Faculty
Sharlee began her dance training under the direction of Julie Orlob and Stacey Orlob-Richins at The Children's Ballet Theatre. She received her B.A. in dance performance from Brigham Young University (BYU). During that time, Sharlee performed with BYU's Ballet Showcase, Theatre Ballet, Dance Ensemble, and top touring contemporary company, Contemporary Dance Theatre, where she had the opportunity to tour and perform in Idaho, Colorado, India, and China. While pursuing her college degree, Sharlee received several awards including Rookie of the Year, Outstanding Female Performer, and All-Around Excellence in Performance, Academics, Leadership and Choreography. She was also honored to be on full tuition scholarship for both dance and academics through the duration of her college education, which included the Leona Holbrook Scholarship, Phyllis C. Jacobson Scholarship, and Abrelia Clarissa Hinckley Scholarship. She has performed works by Peter Chu, Jermaine Spivey, Donald McKayle, Alex Ketley, Loni Landon, Joni McDonald, Jen Osorio Pendleton, and Ihsan Rustem to name a few. Sharlee has also had the opportunity to work with Summer Lee Rhatigan at the San Francisco Conservatory of Dance where she studied Ohad Naharin's "gaga" technique and repertoire with Bobby Smith. From April 2014 -April 2017 Sharlee danced with SALT Contemporary Dance and SALT 2. Currently, she dances, choreographs and assistant directs Oquirrh West Project where she is excited to continue her education and exploration as an artist.
Myles Woolstenhulme, Ballet, Jazz, & Contemporary Faculty
Myles grew up and trained at a studio in Southern Utah, and has since continued his dance journey in the Salt Lake Region. Myles has performed professionally with Music Theatre of Wichita, as well as Pioneer Theatre Company in Salt Lake City. Myles is a current company member with SALT Contemporary Dance, and has worked with choreographers such as, Alex Ketley, Peter Chu, and Jermaine Spivey.
Abigail Smith, Ballet Faculty
Abigail's primary training was with Barlow Arts Conservatory where she was mentored by Jenny Barlow, Attila Ficzere, Yi-Qi Cheng, and Jamie Butler. After BAC, she was accepted into the Ballet program at the University of Utah, where she was recently awarded a privately funded scholarship for Ballet. She is on track to graduate cum laude with a BFA in Ballet with a Teaching Emphasis, and a minor in Nutrition. While at the U of U, she has been trained by Margaret Wright-Tesch, Jan Fugit and other University of Utah faculty members. Additionally, she has been coached by many renowned instructors including Susan Jaffe, Victoria Morgan, Anthony Krutzkamp, and Tamara King. She has danced with the Utah Ballet and competed in both the soloist and ensemble categories at YAGP, which gave her the opportunity to perform at the Lincoln Center in New York City. She has attended multiple summer intensives with Jacqueline Colledge, Barlow Arts Conservatory, Ballet West, and the University of Utah. Abigail began her ballet teaching career in 2014, and she is thrilled to continue on faculty at Barlow Arts Conservatory.